Todd Lindbergh
email: Todd@Team3B.com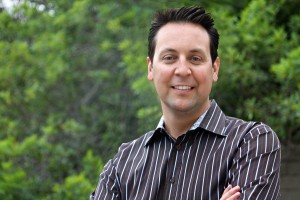 Kat Pephens
email: Kat@Team3B.com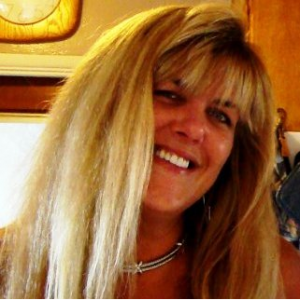 For Kat Pephens, the American Dream is alive and well!  In 2012, she founded the company she had been "dreaming" about for years.  Now Kat and her business partner, Todd Lindbergh, are providing the help and analysis of solving critical business issues so owners can get a 30,000 foot view of what is really happening with their business. "People always ask me if I miss the corporate world," she says, "while I always loved my jobs, today I feel like I can really make a contribution, affect change, and I have never felt so appreciated."
Kat has more than twenty years experience in leadership roles, providing strategic direction and tactical execution covering most areas of business including Finance, Accounting, Operations, HR and even IT.
Most recently, she spent ten years as the California statewide Business Manager for the ad sales division of Cox Communications and the Channel 4 Padres, while simultaneously overseeing the technical operations of both organizations.  She says that she "is most proud of the team she developed in those years and the national leadership awards that she and her team earned along the way." Prior to that, she served as the Controller of a trio of TV stations, overseeing all Finance, IT and HR needs.
Besides leadership, she considers her greatest strength to be the ability to take historical data and define the future.  She says she "really enjoys digging into the numbers and figuring out what it really says about the business."
Kat received her M.B.A. from the University of Redlands and her B.S. in Finance from San Diego State University.
She is a proud Veteran of the US Navy and often reminds people how "Freedom is Never Free!"  She spends her spare time as an aspiring Chef and traveling to wine regions all over the world.
Chris Argentino – Notary Public
email: Chris@Team3B.com
Chris is knowledgeable is all aspects of accounting including bank reconciliations, making deposits and most importantly keeping in touch with clients on a daily basis. Chris also handles all aspects of accounts receivable and accounts payable as well as payroll and human resources issues. He also can create creative ad-hoc reporting to help clients succeed. Chris is always willing to go the extra mile for clients, managing new projects and addressing any concerns.
Chris graduated from the University of San Diego in 2001 with Bachelors of Business Administration-Finance. Although he is now working in accounting, Chris has fifteen years experience as a technician in the television industry. Most recently he worked with Kat and Todd at Cox Communications, cross training from time to time in the finance department. Chris' experience as being a strong team member and his willingness to learn and excel make him a great asset to Team3B.
Chris spends his spare time surfing the waves of San Diego and playing with any number of four legged rescue friends.
Allie Luna
email: Allie@Team3B.com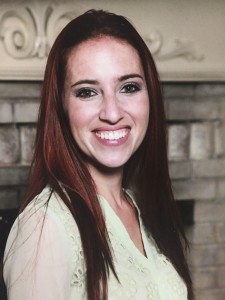 Allie is excited to work alongside clients to help run their business more smoothly. She has worked extensively with Quickbooks Desktop and QuickBooks Online (QBO) and Netsuite, and is well-versed with day to day accounting tasks of deposits, bank reconciliations, accounts payable and accounts receivable. She can also handle payroll through any platform and any human resource issues that could arise. She also is a wiz at Sales Tax filings.
Allie has worked in the accounting field for 13 years starting at a property management company and moved on to a manufacturing company, working alongside the Office Managers, Presidents, Owners, and CFOs.
Allie spends her spare time having adventures with her daughter with their motto always being "Where will our feet take us today?". And usually it is always somewhere fun and exciting!
Gaye Lynn Bodeen
email: GayeLynn@Team3B.com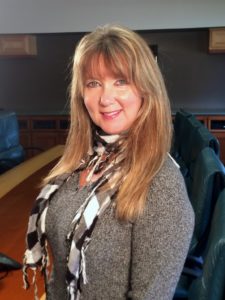 Gaye Lynn is thrilled to be joining Team 3B in the Santa Barbara office. She is eager to work with various clients, from managing all their financial reporting needs to assisting owners and/or their team members as needed. She wants to see that business owners are armed with the appropriate and accurate information about their companies to make viable decisions to ensure their success.
Gaye Lynn has more than 30 years of experience in finance, accounting, and supervisory roles. She spent 14 years with Cox Communications, Inc. as an accounting supervisor, and a senior financial analyst. Here, she was responsible for budgeting, forecasting, leadership, accounting, sales commission compensation, and daily reporting. In addition, she received local leadership awards, and serviced on the Cox Charities Board. Gaye Lynn worked for a local Fox affiliate as a Business Manager, and as a Controller for an Univision affiliate. In these positions, she was responsible for all finance and HR duties.
Gaye Lynn graduated, with honors, from Ashworth College with an Associate of Science degree in Accounting. She also attended the Finance Program at Walden University, and Accounting at Santa Barbara City College.
Gaye Lynn lives in Santa Barbara with her husband, their dog and cat. They love spending their spare time at the beach, and cooking and entertaining friends.